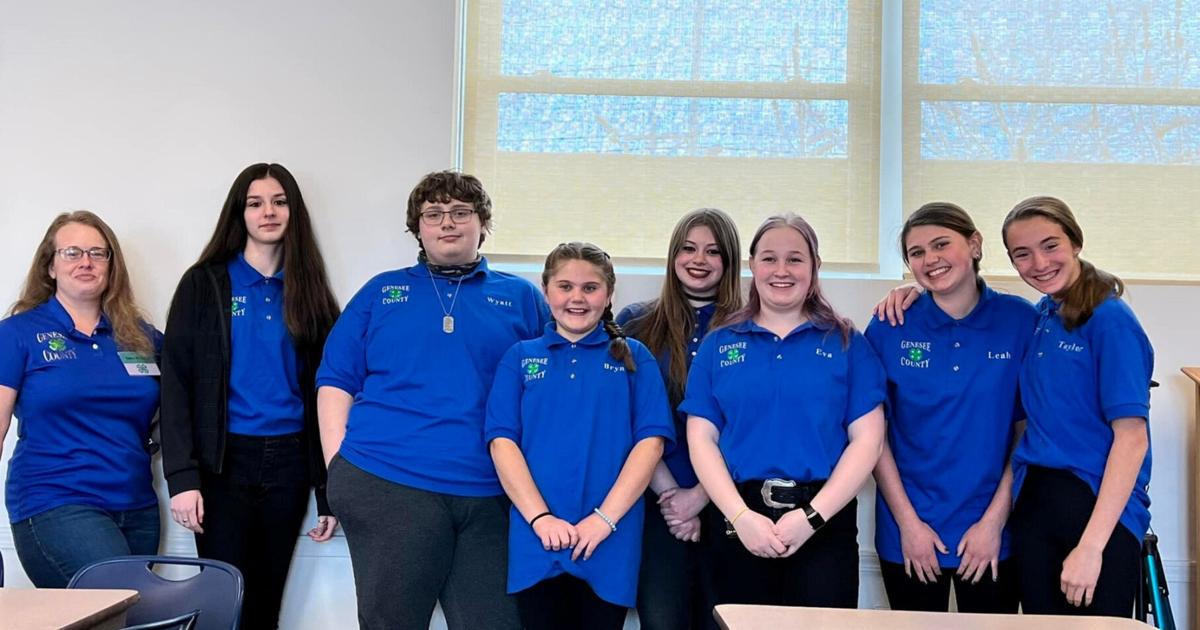 Genesee County 4-H show off their equine knowledge | Lifestyles
BATAVIA – The Genesee County 4-H horse program was well represented at the Finger Lakes Region 4-H Horse Bowl competition.
The contest was held March 12 and included 4-H members from across the Finger Lakes region. The top-ranked entrants will have the opportunity to represent the region on April 8 at the New York State 4-H Horse Bowl Contest at Cornell University.
Horse Bowl is a Jeopardy-style competition that tests participants' knowledge of equine facts, including breeds, equipment, nutrition and more.
Horse Bowl 4-H results included:
not Brynlee Amend — 5th novice.
not Wyatt Witmer – 1st Junior.
not Leah Amend – 2nd Junior.
not Taylor Fancher – 6th Junior.
not Lexi Witmer — 2nd Senior.
not Eva Rhoads – 5th Senior.
not Tori Kruppenbacher – 6th Senior.
not Novice team — 2nd place.
not Junior team — 1st place.
not Senior team — 2nd place.
4-H Region officials congratulated all 4-Hs who entered the contest, while thanking Coach Sara Witmer and volunteer Katie Rhoads for their hard work and dedication to the 4-H Horse Bowl Club.
The Genesee County 4-H program is a youth development program for youth ages 5-18. New youth 4-H members, adult volunteers and clubs are always welcome.