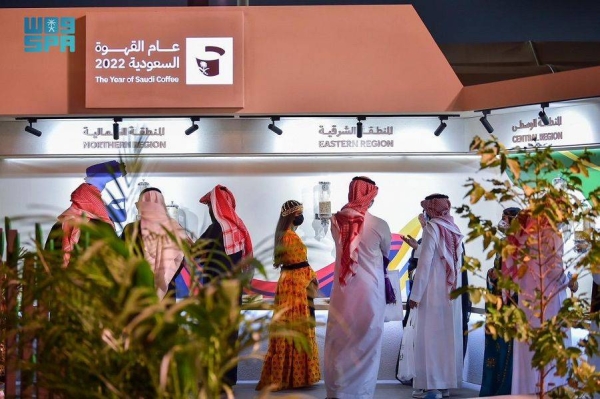 Ministry of Culture showcases diverse cultural activities at Saudi Cup
Riyadh — The Ministry of Culture and affiliated commissions recently participated in the 3rd Saudi Cup held at King Abdulaziz Equestrian Field.
On the second day, the ministry participated in several diverse cultural activities and events as part of its efforts to enhance the presence of Saudi culture in international events.
The ministry supported the fourth round of the equestrian club's second day races, where Aan Al-Awan (it's time), owned by King Abdullah Bin Abdulaziz Sons, won the race and received the coffee year logo saudi 2020.
The ministry, through the Ibbiyah pavilion, offered several cultural events, such as a musical performance by musicians playing the oud, flute, violin and qanun, in addition to providing a shop offering and explaining various types of saudi coffee with different ways to prepare. The ministry also provided everyone with cultural books.
The Saudi Cup cultural events also included a corner for fashion by the Fashion Commission's "100 Saudi Brands" initiative, which featured 23 traditional outfits with a modern twist as Saudi works, including the work of the Saudi designer Noura Hifthi who presented a woman costume inspired by her childhood that she spent in Medina.
Her ideas were encouraged by the velvet doors and sofas in green colors, in addition to the color of the ribbon works, while the Saudi fashion house JINO adopted the Saudi outfit Arda with modern criteria, where the outfit is consisted of "Al-Saya" and "Al-Mardoun".
The ministry concluded its efforts by organizing a gala dinner under the stars, where it offered Saudi Cup guests local dishes that were made exclusively for this global event, in addition to organizing an auction whose Proceeds would be donated to charity. — SPA