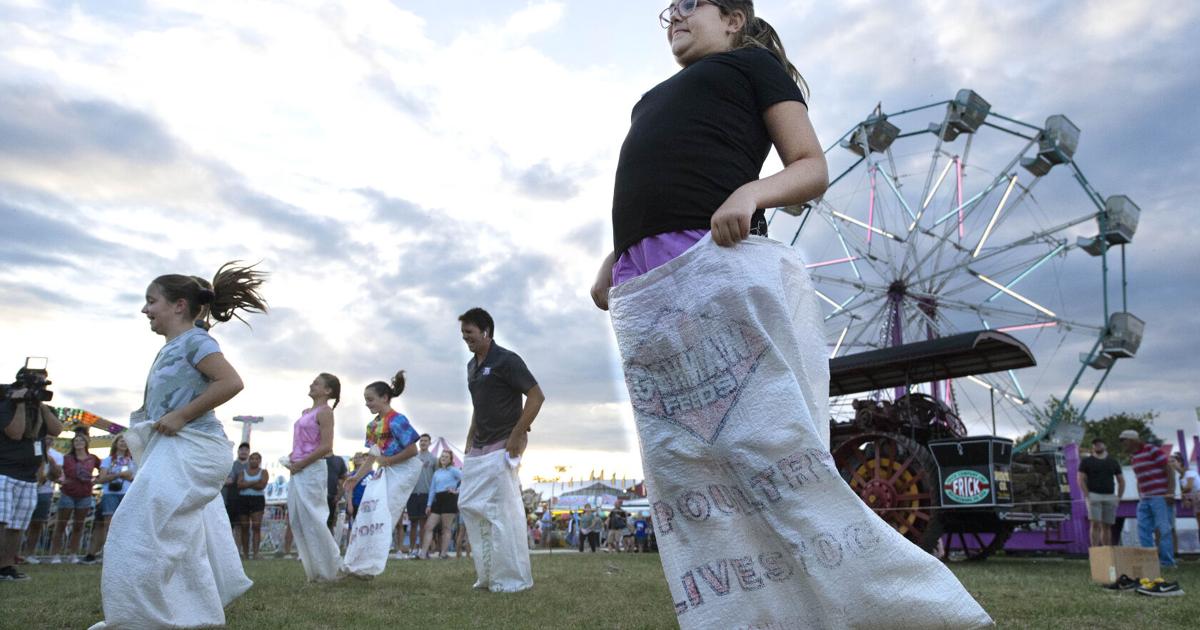 Scenes from the 2022 Elizabethtown Fair: Skid Loader Rodeo [photos] | Local News
The Elizabethtown Fair kicked off on Monday and the fun continued on Tuesday with several events including skid loader rodeo competitions where participants operated construction equipment through various obstacles and challenges. Youth competition began at 6 p.m. and adult competition followed at 7 p.m., both held in the equestrian arena.
Wednesday highlights at the fair include the Fleece to Shawl demonstration in the Petting Zoo area at 5 p.m., country band Dave Kelly Band on Stage 2 from 6 p.m. to 9 p.m., and the lively Uptown Band at 7 p.m. the Kiwanis scene. Wednesday is also Seniors Day, including a Senior King & Queen contest – registration starts at 10am and winners will be announced on Stage 2 at 11.45am.
The Elizabethtown Fair continues through Saturday at the Elizabethtown Fairgrounds, 900 E. High St. in Elizabethtown. Next up is the Denver Fair, September 13-17 at Denver Memorial Park, 801 Main St. Denver.
Find information on all seven Lancaster County fairs, along with calendar highlights, in LNP | LancasterOnline's 2022 Fairs Guide at lanc.news/fairs22.