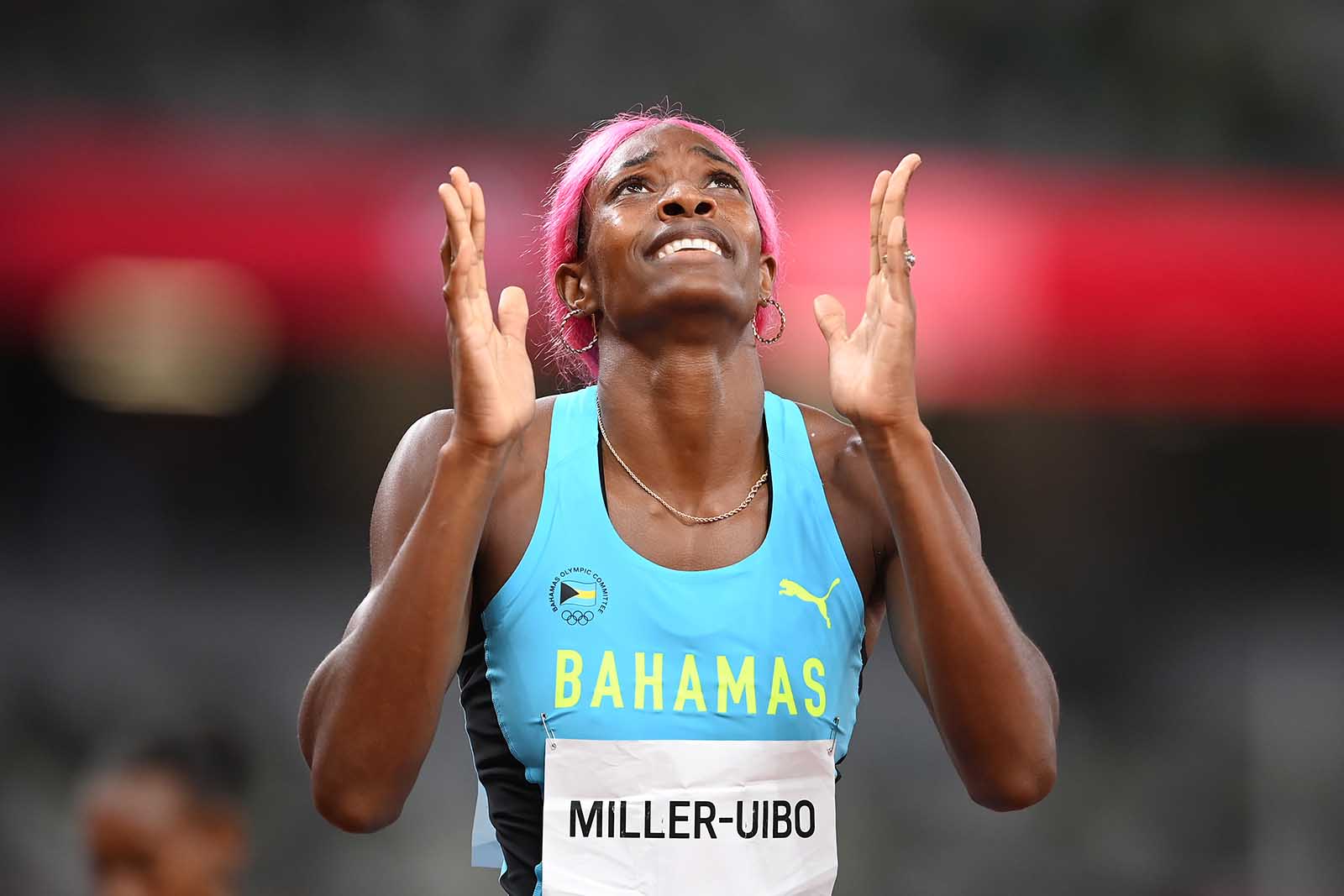 Shaunae Miller-Uibo retains gold in women's 400m as Allyson Felix secures 10th Olympic medal
Annika Schleu's horse was certainly not a "Saint Boy".
Everything started so well for the German athlete.
After the first two rounds of the modern pentathlon – the 200m freestyle and fencing – the 31-year-old was top of the table and had high hopes for a medal.
However, his hopes died in the riding event as his horse, Saint Boy, refused to cooperate with his wishes.
Horses are awarded to athletes in a modern pentathlon draw.
Despite his attempts to get him to try to jump, the horse had nothing to do with Schleu being reduced to tears on Saint Boy's back.
"I spoke to the (owner of her horse) and she told me to gallop back in and let him go," Schleu said afterwards. "I tried but he didn't want to go. I just started to cry.
"I didn't expect to make him go and that was the reason I was crying.
"I felt the horse lacked confidence. But I did my best.
This resulted in the elimination of the German with just the laser race – the staggered start racing event that combines laser shooting and racing – to do.
And despite starting the final race fifth, 15 seconds behind leader Uliana Batashova, Team GB's Kate French won a brilliant gold medal, finishing more than 15 seconds behind second-placed Lithuanian Laura Asadauskaitė. .
French was precise with his shot and quick with his run to win the first gold of his career, setting a new overall Olympic record of 1,385 points along the way.