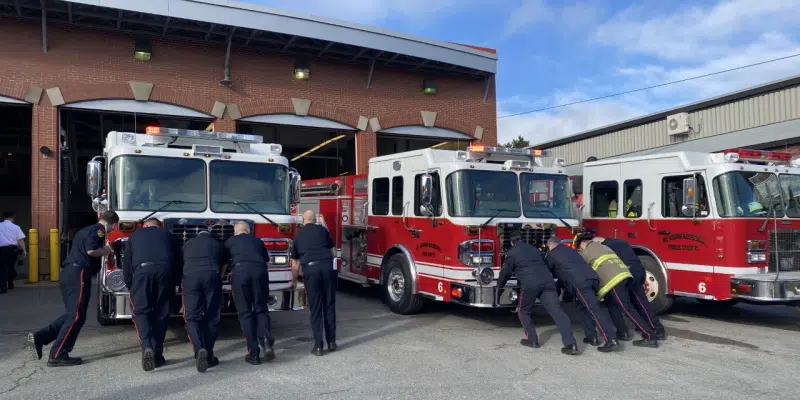 SJRFD Welcomes New Engines With First-Ever Thrust Ceremony
The St. John's Regional Fire Department celebrated a special occasion yesterday afternoon by welcoming two new fire engines to its fleet at its first ever launch ceremony.
The tradition of the pushing ceremony dates back to the 1800s, when firefighters used hand pumps and horse-drawn equipment.
Returning to the fire station after a call, the horses could not easily back the equipment into the station, so the firefighters pushed the equipment back into the bay themselves.
The two new fire trucks replace engines put into service in 2006 and 2011 respectively, having responded to some 23,000 calls combined.
Sherry Colford, Chief of the St. John's Regional Fire Department, is thrilled to bring back the tradition of the pushing ceremony, especially as the world grapples with the ongoing pandemic.
She says that after a while people prefer not to watch the news because it seems to be mostly bad news.
COVID has dominated headlines everywhere.
So, when the idea was presented, there was a lot of enthusiasm because it shows that other things are happening.
She adds that they hope to bring this tradition back regularly and hopefully incorporate the community into the festivities.