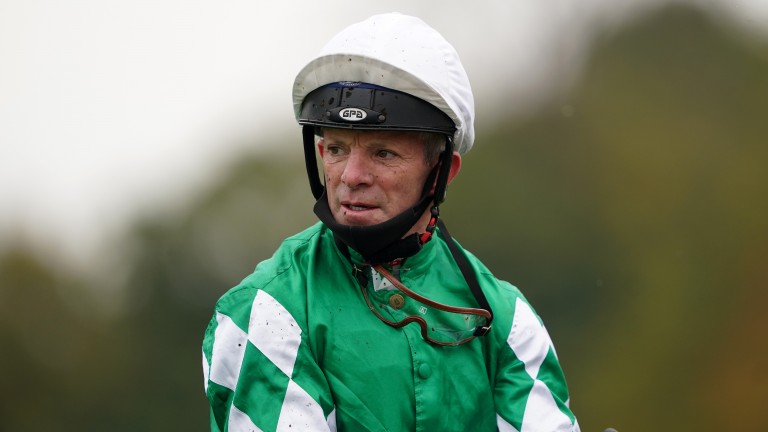 Team change pays off as Elhafei clinches hat-trick for John Mackie | Horse racing news
Pool / Getty Images
"title =" Franny Norton: Chester Specialist linked Elhafei to victory "class =" js-imageLoader "data-at-xn =" https://www.rp-assets.com/images/news/2021/ 06/12/93958-medium.jpeg "data-br-n =" https://www.rp-assets.com/images/news/2021/06/12/93958-medium.jpeg "data-br-m = "https: //www.rp-assets.com/images/news/2021/06/12/93958-large.jpeg" data-br-w = "https://www.rp-assets.com/images / news / 2021 /06/12/93958-large.jpeg "data-br-xw =" https://www.rp-assets.com/images/news/2021/06/12/93958-large.jpeg " onclick = "return false;">
Franny Norton: Chester specialist associated Elhafei with victory
Pool / Getty Images
A change in court was a revelation for Elhafei, who scored a dominant hat-trick under Franny Norton.
The six-year-old joined coach John Mackie earlier this year and has since won his last three starts for owner Nick Willis.
Mackie said: "He's just a horse in good shape, he's very happy with himself and that continues in his races.
"He got into the yard pretty quickly and getting him back a mile and a half seemed like the right thing to do.
"I think the ability has always been there, he's just running on confidence right now and we're over the moon with him."
Elhafei's first race in Chester in two years was made easier by a new partnership with Norton, the main jockey this season on the course.
"Franny knows every blade of grass here and he's exceptional, he's had a few good winners for us and he's very lucky for us," said Mackie.
"Elhafei has proven he can handle Chester and there is a race here in a fortnight that we will definitely consider."
Roman rules of local success
Roman Dragon proved to be a popular local winner in novice 6f stakes as the Tom Dascombe-trained runner claimed his first victory.
The colt was bred by former footballer Michael Owen at Manor House Stables and is jointly owned by Owen and Nick Hughes.
The two-year-old beat favorite Robjon under Richard Kingscote for his first win in three starts.
Results, replays and analyzes
---
The Front Runner is our latest email newsletter available exclusively to Member's Club Ultimate subscribers. Three-time Racing Reporter of the Year winner Chris Cook shares his thoughts on the day's biggest stories and tips for upcoming races every morning Monday through Friday
---
FIRST PUBLISHED AT 6:00 PM, JUNE 12, 2021