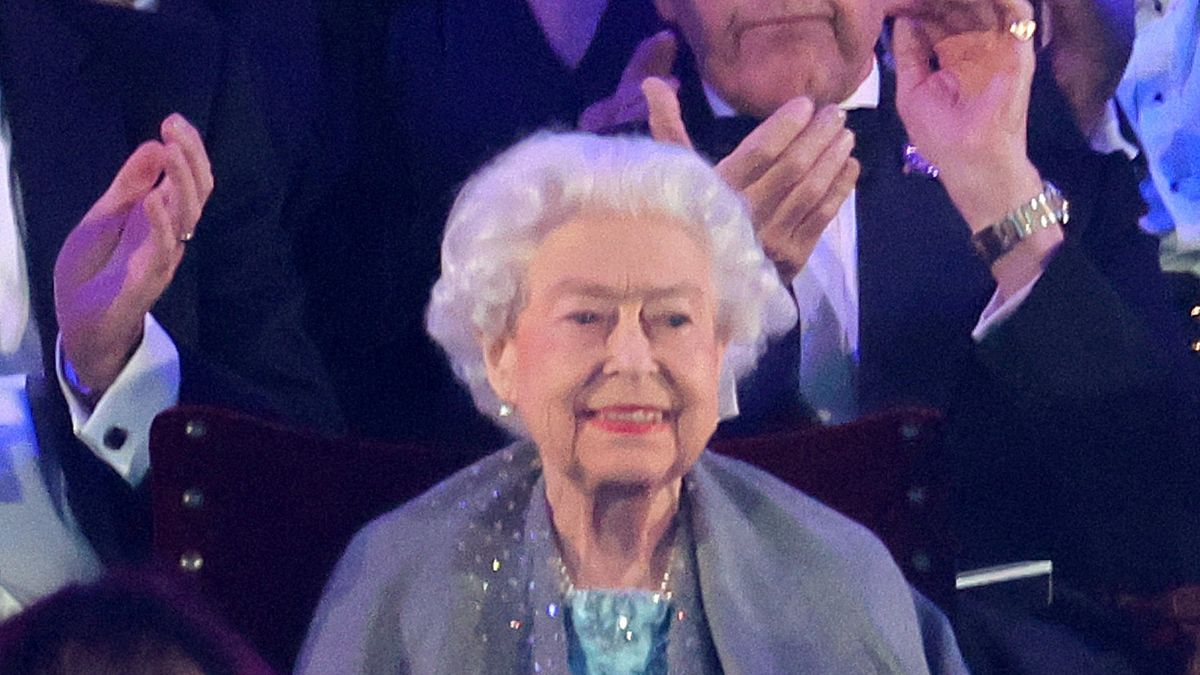 The surprising truth behind the Queen's shawl at Platinum Jubilee celebrations
The Queen wore a gray shawl instead of a coat at the Royal Windsor Horse Show to celebrate her Platinum Jubilee on Sunday – and no, she didn't decide on a whim.
---
The Queen looked deservedly majestic at the Royal Windsor Horse Show on Sunday, turning up to a star-studded Platinum Jubilee performance in a gray shawl and cardigan over a pastel blue dress.
The thrilling appearance marks Her Majesty's second public outing in three days, having previously attended Lady Louise Windsor's tribute to Prince Philip on Friday. Previously, the 96-year-old had not been seen outside Windsor Castle since Prince Philip's memorial at Westminster Abbey in March. She also missed the official opening of parliament last week due to 'episodic mobility issues'.
The Queen seemed well enough, however, to attend last night's 'A Gallop Through History'. The equestrian event, which featured 1,300 performers and 500 horses, was held in honor of the great-grandmother's 70-year reign.
The Head of State was greeted by a standing ovation from the 5,000-strong audience, before being escorted by the Queen's youngest child, Prince Edward, to the royal box to see the show begin . Her Majesty also used a cane to help her travel more comfortably from her Range Rover to her designated seat.
The extravagant event saw high-profile celebrities in attendance, including Tom Cruise and Katherine Jenkins, as well as Oscar-winning actress Helen Mirren, who played Queen Elizabeth I in the Elizabethan First Age.
The Queen was shown smiling broadly throughout production and even acknowledged comedian Omid Djalili's witty joke when narrating it as The Herald.
"Thank you for choosing us over the official opening of Parliament," he joked, prompting the royal matriarch to wave in response.
The Queen's fashion at A Gallop Through History also turned heads as people pointed out the unusual choice of clothing for an outdoor event.
Rather than wearing one of her signature colorful coats, Her Majesty opted for a large gray shawl and matching cardigan to stay warm throughout the show. According to royal protocol, removing coats in public is considered unfeminine. Royal ladies are encouraged to ditch the coat altogether or commit to a happy medium, such as a shawl or light jacket, rather than risk overheating and having to change their outfit in front of others.