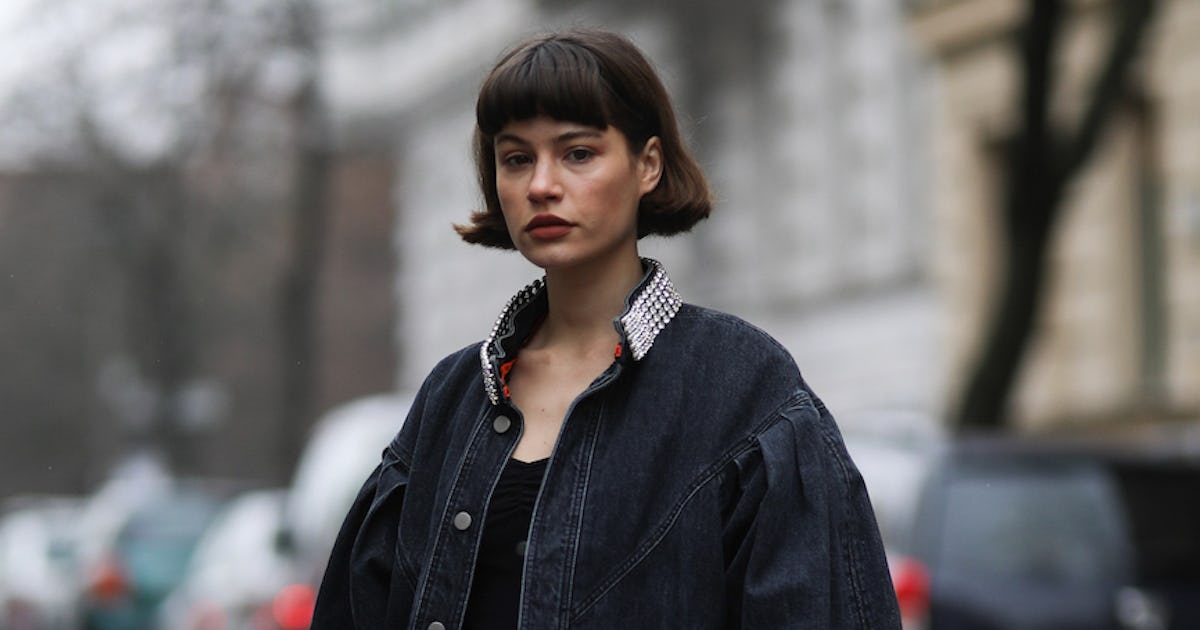 These Classic Boot Styles Make All My Winter Outfits Cooler
For many years when I thought of the perfect outfit, my vision has never included shoes. It was all about mixing and matching the right clothes, and more was more. A maximalist skirt paired with an equally playful top, or a cool graphic tee paired with funky pants. Either way, the choice of clothes was the main focus and shoes were always an afterthought. I based the shoes on the outfit, not the other way around. That is, until recent years. As my personal style has evolved, I've come to appreciate a neater wardrobe – simpler, more comfortable clothing choices, enhanced by a killer pair of shoes. And for winter, that equals classic boots that really make an outfit.
The power of a beautiful pair of boots is unmatched. They have the ability to take your look to another dimension, no matter how minimal. While bitter temperatures aren't always welcome in fall and winter, the variety of boots that come to save the day certainly are. Boots are at the heart of cold weather styling, having the ability to completely alter an outfit and create that. perfect look without relying on other parts.
During the winter months, I mostly care about staying warm and staying comfortable in my everyday clothing choices. In fact, I often find myself wearing a slight variation of the same pared-back ensemble most of the time: snug jeans and a cropped cashmere sweater or fitted turtleneck. Maybe a pair of leggings and an oversized sweater. The beauty is that while the outfit is simple, I know I'm going to make a statement with my shoe choices. Effortless, functional, and elegant.
This season, I'm leaning into practical styles that offer comfort and convenience. However, don't confuse practical with boring. The three boot styles I keep rotating this season are anything but. I mix classic styles, some that are especially trending for 2022, and others that never quite left the fashion stratosphere. For example, you can't go wrong with a timeless Chelsea boot, but give it a modern twist with a platform style. They will go with virtually any outfit in your wardrobe. and Instantly gives you cool girl status, even when paired with leggings.
Ahead, shop my must-have boot picks (including my favorite Chelsea platforms!) that will completely upgrade your winter aesthetic.
Platform Chelsea Boots
Chelsea boots are a wardrobe staple, a basic that every stylish woman should own. I've worn them for as long as I can remember and still can't let go of my favorite pair that I've owned since I was 22. But this season, the classic style has been upgraded, taking on a chunkier, platform silhouette. This model will remain my favorite all winter, with its practical and thick sole and its comfortable shape. Add a touch of elegance to a simple outfit with a colorful or ultra chunky pair, or streamline your look when worn in a neutral tone like black or cream. Either way, you can't go wrong with this go-with-everything style.
Riding boots
I'm so here for the comeback of this popular 2000s style. For years I've watched my old riding boots gather dust in my closet, wondering not if, but when they would return in style (because as we know fashion is cyclical – it was only a matter of time), and the day finally arrived. The riding boots offer a beautifully sleek silhouette, quickly and effortlessly enhancing any outfit. For a more prepper look, go full riding with a wider calf silhouette and curls. For a more modern take, choose a sleek, fitted silhouette without hardware or buckles. The Edie boots from By Far are gorgeous and a personal favourite.
cowboy boots
Cowboy boots aren't new to the trend cycle (they've been popular in recent years) and yet I'm still obsessed. More than any other style, a western-inspired boot adds an unexpected touch to an otherwise understated outfit. This is a standout style that goes with any combination of winter outfits, from leggings and sweaters to a comfy long-sleeved knit dress. With a pair of cowboy boots, you don't even need to think on what you wear, because whatever it is, you're going to look like an It-girl.