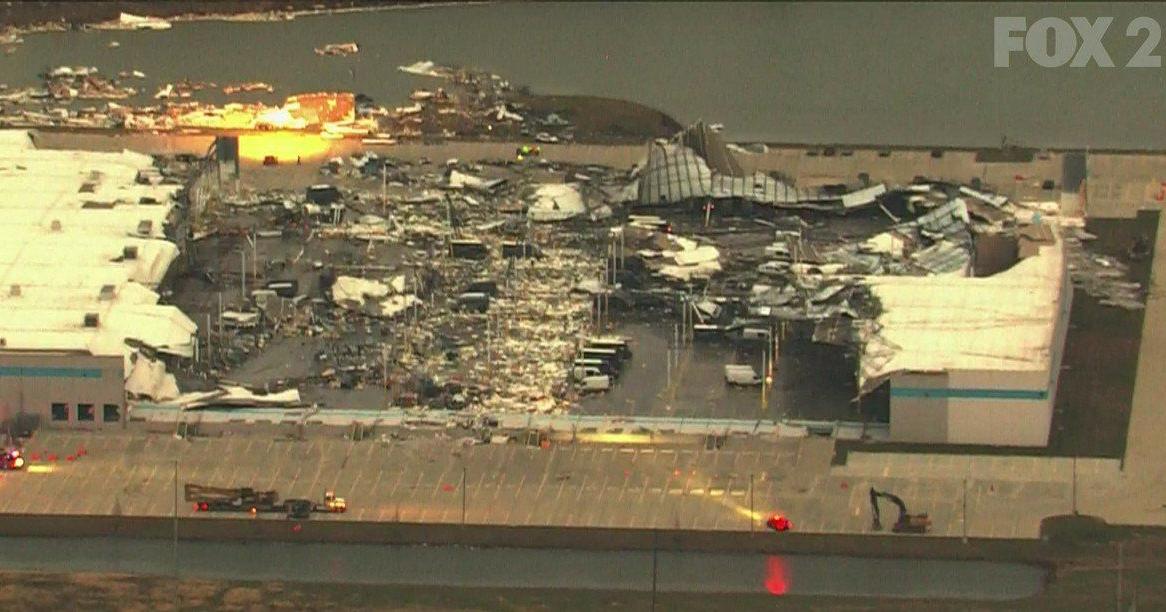 Tornadoes in St. Louis area kill at least 7 | Metro
"It's a mess", Borgmann noted.
His parents, Ollie and Vernon Borgmann, both 84, were home when the tornado hit. Vernon was on the phone with his other son, Keith, when the line went down. The next thing Vernon remembers is waking up in a field surrounded by debris, said Mark Borgmann. Ollie was awake when she was rushed to hospital, where she later died. Vernon has scratches and bruises, but otherwise it's okay, Mark said.
He described his mother as gentle and like a "typical grandmother".
The tornado left a trail of debris for at least three miles along the F Freeway, mainly east of Stubb Road.
Dozens of trees had been uprooted, others snapped in half. Metal blown from a tree wrapped around the branches. A vehicle lay in an empty field, broken to the point of being unrecognizable.
Near the Jackola Ranch, a house on the hill had almost completely collapsed, a nearby barn was destroyed.
A few other houses had missing shingles and broken windows.
The tornado tore off parts of the roof of a house on Red Barn Lane, with debris strewn across the lawn.
St. Charles County Councilman Joe Brazil said he was up until 2 a.m. on Saturday clearing road debris with skid steer loaders and helping rescue five horses that were trapped. A horse died later.