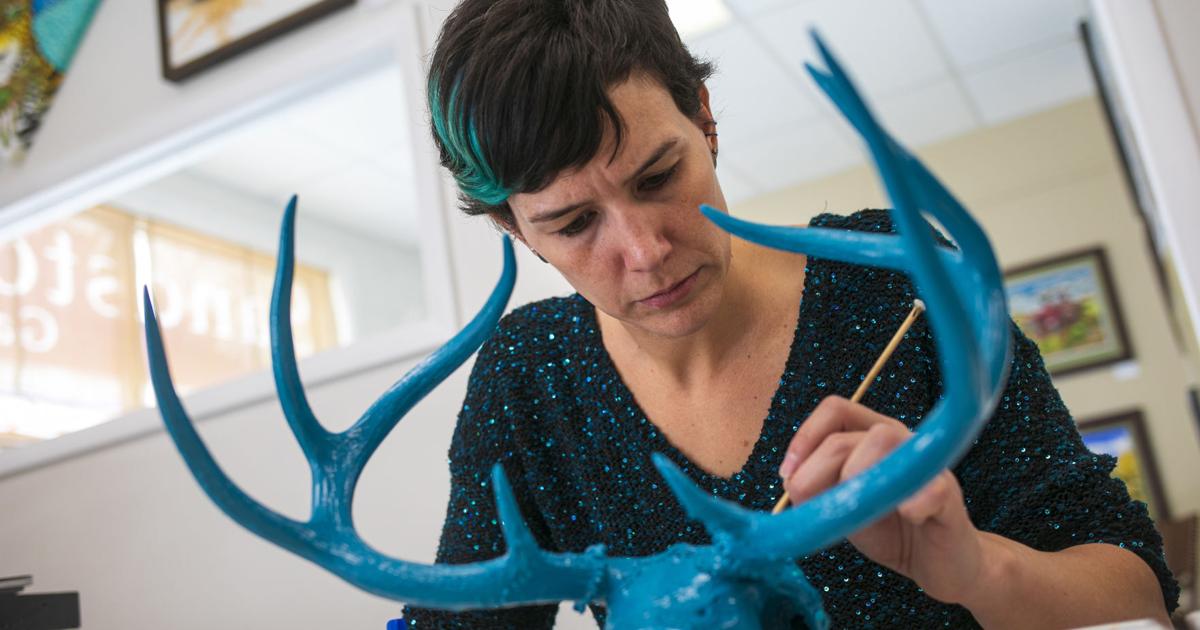 "Tropical surrealist", Maria Isabel Bonilla breathes her country of origin, Colombia, into art | Local News
I consider my work to be "Tropical Surrealism with a Hint of Salsa Music" and favor a flashy psychedelic aesthetic inspired by the nightlife of my hometown. I find joy in creating complex and sumptuous images where explosive colors, bold lines and alluring reflections play a vital role in mesmerizing the viewer.
What is your philosophy when it comes to making art?
Do what you love and ignore the enemies. A lot of people won't like your art, and that's okay. Being an artist takes spine, resilience, and thick skin. Learn to take the punches, this is where growth happens. Love for your job will keep you going. Don't be afraid to forge your own path. Radiate love, passion and excellence in your art and the right people will gravitate towards you.
What's one of your favorite compliments you've received for your art?
I was at the Summerfair Festival (at the Yellowstone Art Museum) in 2018 and a lovely lady walked into my booth, studied my art and told me straight away that I have a great brain. I loved it. She then started asking me questions about my Latin origins, which I was more than happy to conform to.
I am fully aware that my tropical and vibrant style is not the norm in these areas, so it is always flattering when people approach me and ask me questions about my work and my country. This creates a great opportunity to educate them about Colombia, a nation that has been continuously vilified by the media.