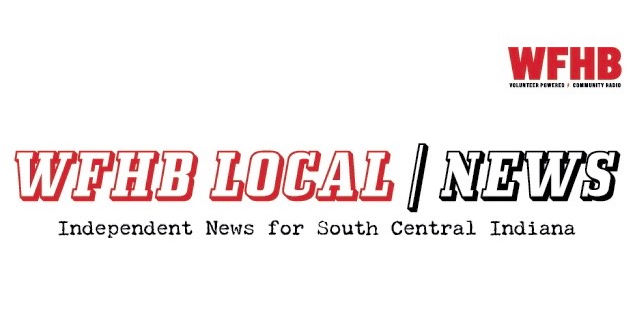 WFHB Local News – October 26, 2022 – WFHB
Podcast: play in a new window | Download (Duration: 30:00 — 41.3MB)
Subscribe:
Here is the local news from the WFHB for Wednesday October 26, 2022.
Later in the program, WFHB correspondent Noelle Herhusky-Schneider spoke to longtime Paoli resident Jesse Laws about the Hoosier National Forest management plan. More information in today's features report.
Also coming in the next half hour, Civil or Not: Talevski v. Marion and the debate over a private right to sue on Disabulletin. More after today's feature.
Bloomington Climate Action Resilience Committee
At the October 18 Bloomington Climate Action Resilience Committee meeting, council member Matt Flaherty presented a proposal to reduce air pollution in Bloomington by phasing out gasoline-powered equipment . Flartey explained that one of the strategies of the Climate Action Plan is to reduce construction, recreation and lawn equipment powered by gas and diesel citywide.
Flaherty shared what the Bloomington government should consider about implementation and indicated ways to collaborate with other local entities such as Indiana University and Monroe County Community School Corporation at the coming.
Flaherty suggested ideas for how they could regulate gas-powered equipment. He said other cities have introduced bans on when it's okay to use gas-powered equipment.
Economic and Sustainable Development Director Alex Crowley said the mayor's office wanted to get things done and wanted the public's input on how best to regulate gas emissions.
The committee discussed holding a public hearing on the order in the near future.
Feature report:
WFHB correspondent Noelle Herhusky-Schneider spoke to NI resident Lifelong Paoli Jesse Laws about the Hoosier National Forest management plan. Laws has ridden the horse trails of the Hoosier National Forest all her life and worries about how the Forest Service has offered to cut and burn her.
Civil or not: the Talevski v. Marion HHC and the debate over a private right to sue
Marion County Corporation of Health and Human Services is facing a lawsuit from the family of a now deceased Indiana nursing home resident who allege his civil rights were violated .
A lawsuit filed by the family of nursing home resident Giorgi Talevski is coming to a head as closing arguments are due in the U.S. Supreme Court on November 8.
The lawsuit filed against the Marion County Corporation of Health and Human Services alleges that Valparaiso Care, a nursing home operated by HHC, violated U.S. Code Section 1983 and the Fair Nursing Home Act by 'chemically restraining' Talevski with mind-altering drugs powerful and useless. drugs, which resulted in the patient's "physical and cognitive decline and Talevski's illegal transfer to another nursing home" (WRTV, October 19).
At issue is whether a private citizen can file a federal civil rights complaint for violation of a law regarding federal funding of benefit programs. The court case could eliminate the right of private citizens to sue state or federal governments that withhold benefits, including Medicaid.
HHC said it had nothing to do with the care Talevski received, but rather that when people who are part of benefit programs under federal law are denied access to those programs, they don't have no right to sue in federal court, rather such enforcement should be left to state statutes.
The HHC Board of Directors reportedly chose to pursue the Talevski v. Marion HHC case without a vote in its Board of Directors. Morgan Daly of the Indiana Statewide Independent Living Council called for each member of the Marion County HHC Board of Directors to be fined and awarded attorney fees. Daly hopes such fines will prompt council members to hold a vote to decide whether to pursue the Talevski case.
As pleading day approaches, the WFHB Disabulletin will discuss the history of court cases involving U.S. Code Section 1983 beginning next week. In the coming weeks, we'll feature commentary from experts at the IU Mauer School of Law, attorneys from the Arc of Indiana, and more.
Better be careful:
Next, More Dillies on Better Beware – your weekly consumer watch segment on WFHB. We turn to host and producer Richard Fish for more.
Credits:
You listened to the local WFHB news,
Today's headlines were written by Noelle Herhusky-Schneider, in partnership with Cats – Community Access Television Services.
The Disabulletin was produced by Abe Shapiro.
Better Beware is produced by Richard Fish.
Our theme music is provided by Mark Bingham and the Social Climbers.
The engineer and executive producer is Kade Young.